Archives by date
You are browsing the site archives by date.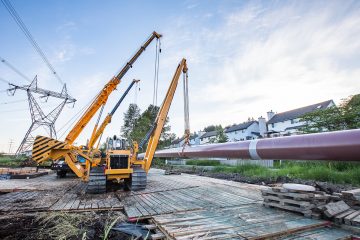 By May Li on November 14, 2018
Researchers at CEAR have been helping to build a better understanding on the state of research and knowledge about energy transportation, and the development of new energy sectors in BC and the north.  Our work includes analyses of published literature to understand the state of knowledge; charting trends in system performance and safety; and examining […]
By May Li on November 14, 2018
ᐃᓄᑦᑎᑐ In the Canadian Arctic many challenges to EA effectiveness and efficiency are not unsurprisingly related to marine issues. Community capacities, the complex nature of information needs, workloads for community organizations, the complexity of project impacts, and an understanding of baseline conditions remain key issues in supporting effective community engagement in EA processes. This is […]
By May Li on November 14, 2018
Supporting community information needs in environmental assessment in Nunavut.
By May Li on October 19, 2018
Cumulative effects assessment (CEA) is all about taking a holistic, historical, and predictive view of human impacts on the environment and natural resources. This involves sifting and analyzing large volumes of disparate data, and providing multi-disciplinary knowledge to support decision-making. Managing cumulative effects is one of the most persistent issues in Canadian natural resources management. […]